A complete guide for a sensational experience of the world's desired tropical paradise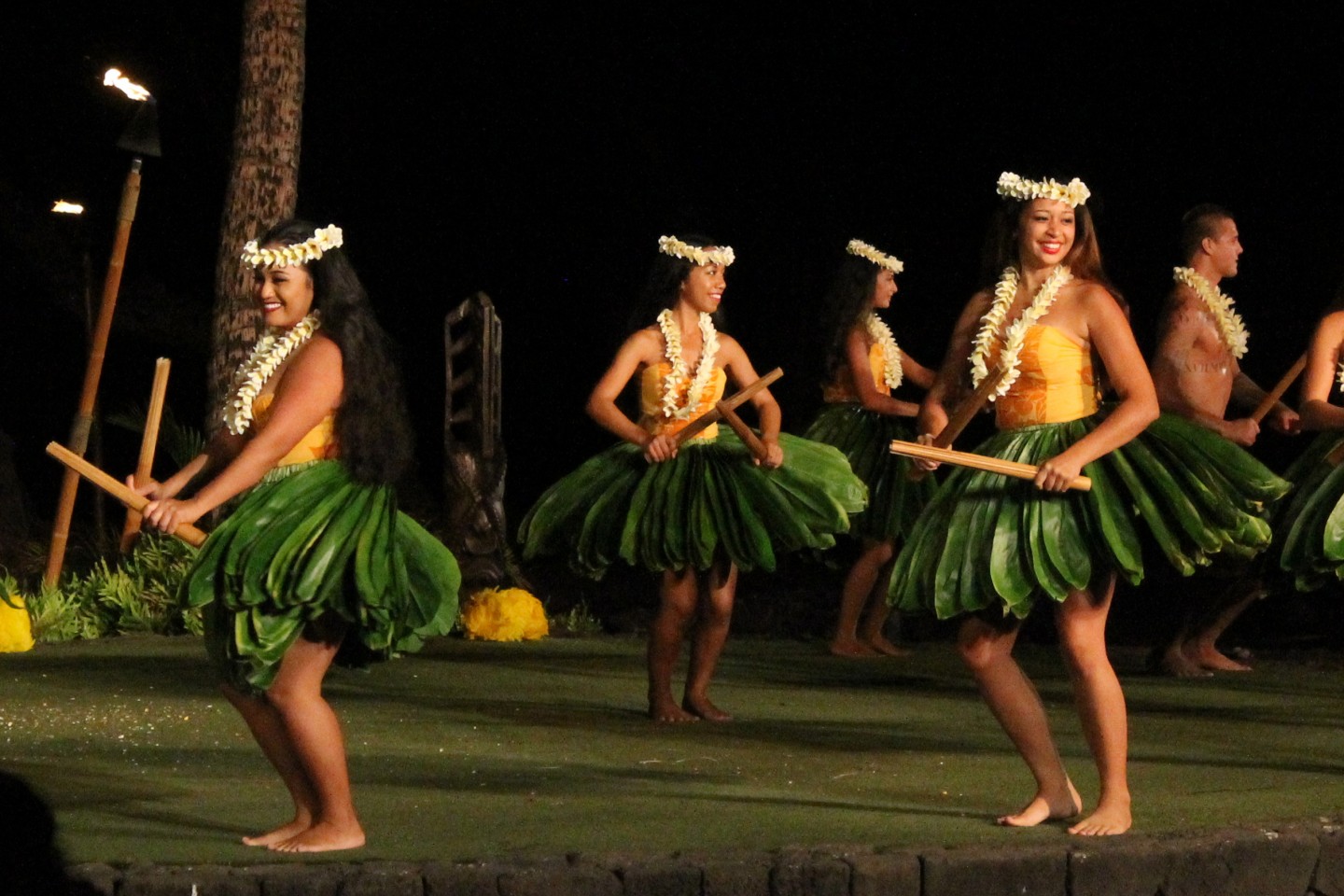 Of all the islands and beaches in the world, none can quite compare to Hawaii, the hallmark of a true tropical paradise. Hawaii is home to a vast array of natural wonders, such as the world's tallest sea mountain, the world's most active, dramatic volcanic cliffs and pristine beaches. To top it all off, Hawaii is the birthplace of big wave surfing, the hypnotic hula dance to match the sunny year-round temperatures.
If you're planning on visiting Hawaii or just looking for a peek into what the islands offer, we've compiled a list of attractions oozing authentic Hawaiian charm.
Six main islands
Hawaii is made out of a cluster of 19 islands and atolls, but the main ones are Kauai, Maui, Oahu, Molokai, Lanai and Big Island. Each island has its own attractions, from adventures, sights and activities. As a remote island chain, Hawaii's skies and air are one of the clearest on the planet, making it perfect for stargazing. More than 90% of Hawaiian flora and fauna are endemic, meaning they evolve into unique species.
Surfing
Did you know that the "sport of kings", surfing, was exclusive to the alii (Hawaiian royalty) until 1819? Big wave surfing started in 1950s, when surfers rode powerful winter waves between November and February on the North Shores. To catch the action, witness the world's top surfing competitions, including the Vans Triple Crown of Surfing held at Oahu's North Shore in November and December. For a spot of surf watching, we recommend Waimea Bay, Sunset Beach and Banzai Pipeline.
Road trips
When you do peel yourself away from the surf and sand, hop onto a four-wheel drive and anticipate long, scenic rides. Maui's 84-kilometre Hana coast is studded with exhilarating waterfalls, dense jungles and twinkling blue oceans rippling black-sand beaches.
For a drive with irresistible pit stops along the way, consider the Hamakua Coast road trip from Hilo to Honaka. The 45-mile journey takes you up through rugged cliffs and down to the Pacific surf, past mountains and natural wonders, like the Akaka Falls and Hawaii Tropical Botanical Garden.
For a scenic, leisurely drive, the Kuhio Highway, or Route 560, is an option that is big on scenery – it's even listed on the National Register of Historic Places. The nine-mile lane begins from Hanalei and ends at Ke'e Beach, weaves through various lookout points, taro fields, and the popular Tunnels Beach and Maniniholo Dry Cave. On foot, explore the uphill Kalalau Trail that winds along the Napali Coast.
Pearl Harbor
Make Pearl Harbor a must on your itinerary. Located on the south coast of Oahu, this United States National Historic Landmark comprises four main attractions of USS Arizona Memorial, the USS Bowfin Submarine, the USS Missouri Battleship and the Pacific Aviation Museum. Although it's possible to cover the attraction in half a day, a full day tour allows you to thoroughly visit its many sites.
Lava fireworks
Hawaii is also known for its active volcanoes, the Kīlauea and Mauna Loa located in the Hawaii Volcanoes National Park. The taller between both is the Mauna Loa, towering at 18,000 feet from its base below sea level, which also makes it the world's tallest mountain. Mauana Loa is surrounded by a wilderness of rough lava trails and volcanic landscapes, while Kīlauea offers a diverse backdrop of scenery, from green rain forests to fresh lava flows that erupt into the sea.
Iolani Palace
Adding to Hawaii's top rated attractions is the Iolani Palace, the only official royal state residence in the United States. Built as a symbolic promise for the Hawaiian Kingdom, the palace is a combination of gorgeous architectural styles, from European to American Florentine. Marvel at the luxurious interior, featuring an elegant koa staircase, portraits, baroque furniture, magnificent rooms and ancient regalia.
Hike
Another exciting way to experience the natural abundance of Hawaii is through hiking, and there's no better place to immerse in it than the rugged, emerald Na Pali Coast, which features heavily in Jurassic Park films. The 11-km trail is touted as one of the roughest on the islands, but it is certainly rewarding, considering the heavenly coastline views of the Ke'e Reef Lagoon, Hanakapi'ai Beach and Hanakoa Valley. The trail is also the only land access to the fairy-tale Kalalau Valley where you can set up camp – Another reason to attempt this hike!
Christened "the Grand Canyon of the Pacific" by Mark Twain, Waimea Canyon offers stunning scenery throughout its 10-mile trail. Compared to the Napali trails, this is easier to attempt. Cliff-edge lookouts jut out into 360-degree panoramas of the canyon, and trails descend into forests of unusual flora and fauna. If you want to see some cascades, hike on to Waipoo Falls, an 800-foot waterfall photo opportunity.
Whale watching
From November to April, Hawaiian waters are home to majestic visitors, the North Pacific Humpback whales. An estimated one-third of this protected mammal population appears around the shoreline for their annual winter migration. Whale watchers can witness impressive tricks as they blow-spray, hop, slap their flippers, dive and lunge, and amaze tourists with their orchestral whale songs!
Feast local eats
If you love Japanese sashimi, you're going to adore Hawaiian ahi poke, or better known as Hawaiian tuna tartar. In fact, ahi poke is building up a storm in the world food scene now, and there's nothing more authentic than tasting it in Hawaii itself! Ahi poke is a mixture of raw fish, Hawaiian salt, seaweed and kukui nuts, garnished with onions and tomato. The refreshing dish poke consists of a wider selection of protein these days, from octopus, crab, shrimp, clams and beef.
Hula dance
Hawaii's national dance, the hula, is not only world-famous but also spellbinding. Dancers dress in swirly grass skirts, floral wrist bracelets, anklets, wreaths and sway to traditional chants and songs in performances regarded as a religious ceremony of blessings and celebrations. Hula performances can be seen throughout the islands at luaus (traditional Hawaiian parties and festivals) or at seasonal competitions and events, notably the Merrie Monarch Festival from March to April.
Photo credits: Main, Kauai, Surfing, Akaka Falls, Kalalau Trail, Pearl Harbor, Kīlauea, Iolani Palace, Hanakapi'ai Beach, Waimea Canyon, Whale watching, Ahi Poke, Hula dancing in the sunset