There's no better way to explore all of Penang than on four wheels – buckle up for a day-trip to these five little-known gems
In partnership with Penang Tourism
Since the recognition of George Town as a Unesco World Heritage Site in 2008, Penang has become one of the world's most-visited travel destinations. Tourists flock here for its famous and delicious hawker culture, while its vibrant street art and historical sites are no stranger to the 'gram feed (or silver screens). However, venture away from Penang's well-trodden heritage core and you'll find that it's also teeming with natural beauty that runs the gamut of remote beaches, sprawling paddy fields, lush plantations and more.
See it for yourself. Check out one or more of these five day-trips you can easily embark on from George Town.
Teluk Bahang
Conquer the world's longest water slide and more
Penang might not be synonymous with an adventure destination, but Balik Pulau's neighbouring town of Teluk Bahang might lay claim to that fame. Here, you can take on the world's longest water slide (and Guinness World Record holder) at ESCAPE Theme Park. Stretching over a whopping 1,111 metres, this four-minute joyride zigzags and crisscrosses through forest and tree canopies – truly one for the books! Next door, you'll find Entopia by Penang Butterfly Farm. Billing itself as the World's First Tropical Butterfly and Insect Sanctuary, this indoor discovery centre encompasses two floors of learning exhibits, giving visitors a chance to explore the world of the fluttering critters and other invertebrates. There is plenty else to sink your teeth into here – stroll through the aromatic Tropical Spice Garden; have a guided tour through 200 varieties of juicy delicacies at Tropical Fruit Farm; get some shuteye at Boulder Valley Glamping, a luxury getaway nestled within the Teluk Bahang Rainforest; or spend a day at the Penang Batik Factory to learn all about the craft from a seasoned artisan.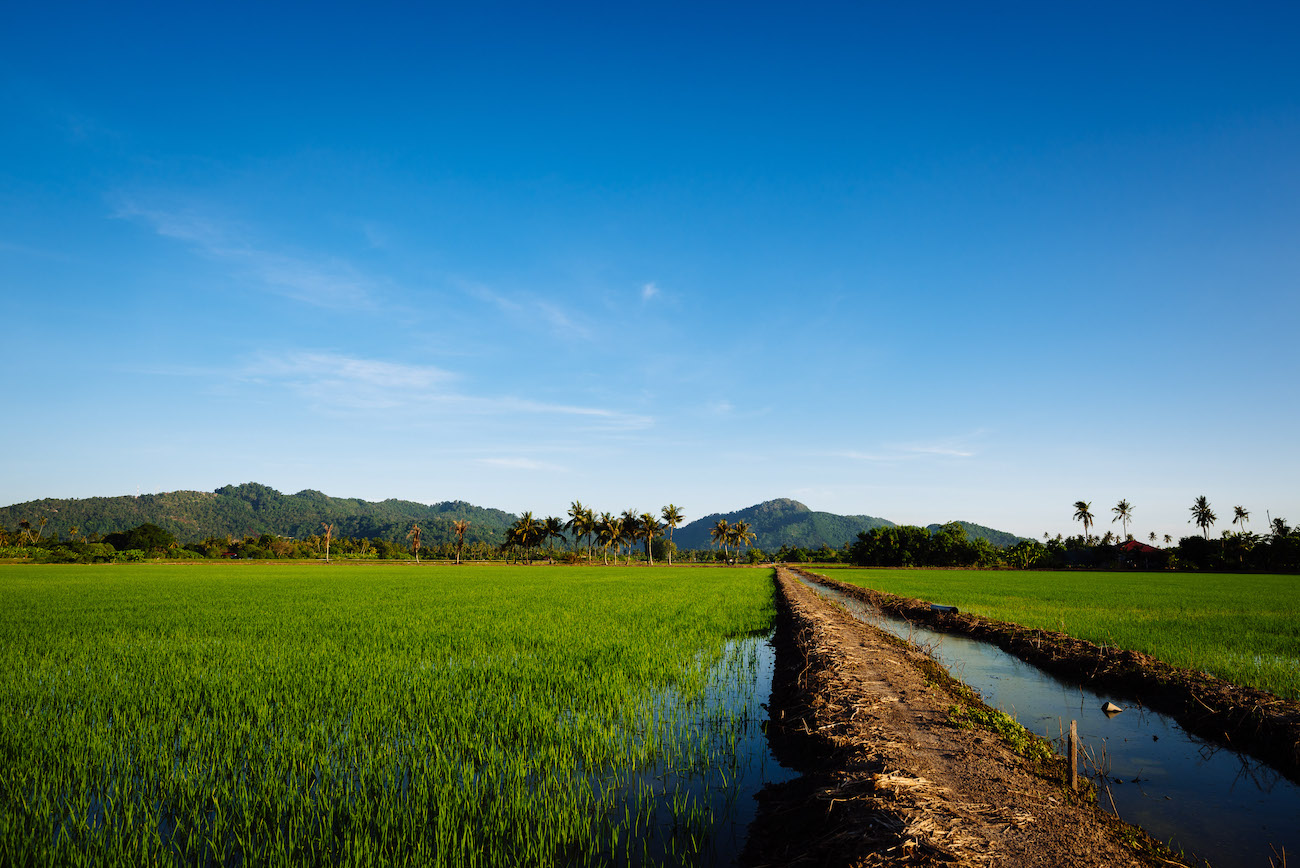 Balik Pulau
For a rare glimpse of rural life in Penang
Drive to the southwest end of Penang Island and you'll reach the laidback market town of Balik Pulau. Home to verdant plantations, paddy fields and remote beaches, it's only 30 minutes away from George Town but worlds apart from the latter's heritage sites and sleek cityscapes. Rent a bike and cycle through its countryside and you'll be rewarded with bucolic scenes of fruit plantations, fishing villages and traditional homes. Agriculture is a big part of local life here; besides its animal farms and fishing villages, Balik Pulau is also worth visiting for its durian orchards. Come by between April and September to enjoy the King of Fruits when it's in season. In true Penangite foodie fashion, the town also boasts its own version of laksa – the Balik Pulau Laksa – so make room in your itinerary (and belly) to chow its take on this fragrant noodle soup dish.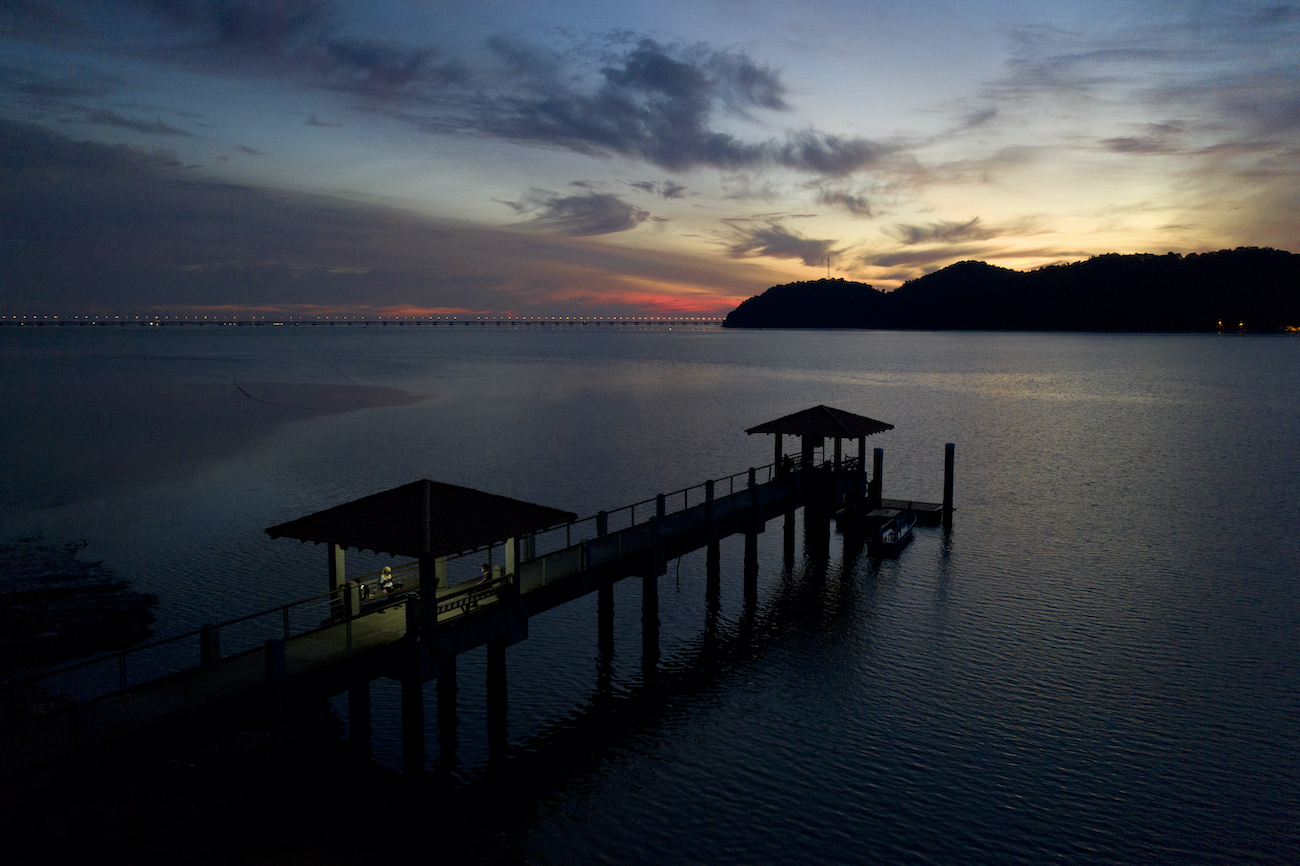 Pulau Aman
Visit Penang's "island of peace"
Pulau Aman, which aptly means the "island of peace", is a charming car-free islet off the coast of Seberang Perai. Dotted with colourful fishing boats, fringed by remote beaches and home to a population of less than 300, it's every bit the off-grid, postcard-perfect idyll. Come for the historical sites like the Telaga Emas (Well of Gold), first discovered by a villager in 1789 and continues to be a freshwater source for the locals; but stay for drool-worthy seafood dishes like the mee udang (a soupy noodle dish served with juicy, giant prawns). Thrill-seekers can also try their hands on outdoor activities like fishing, jungle trekking and more.
Kepala Batas
Explore Penang's hidden natural treasures
Located on the other end of the Penang Bridge, Seberang Perai is rife with R&R options. Lovers of history and scenic vistas may want to narrow their day-trip down to Kepala Batas in the north. This gorgeous, peaceful district is located along the banks of the Muda River, and boasts endless views of paddy fields and kampung-style homes. Pastoral beauty aside, the big draw here has to be Galeri Arkeologi Guar Kepah, home of the so-called Penang Woman, a 5,000 year-old human skeleton, as well as other ancient tools and pottery. These archeological curiosities suggest that Guar Kepah is the oldest seaside settlement in Peninsular Malaysia on record. Fans of more recent history will appreciate the Jambatan Merdeka, built in 1957 to replace its predecessor which had to be destroyed in 1942 to prevent the advance of Japanese troops. The striking wrought-iron Jambatan Keretapi Pinang Tunggal, a 1912 example of early modern British engineering, is also an essential photo-op. To fuel up for all that exploring, load up on delicious Malay classics such as mee rebus, ikan bakar and mee kuah – the other big highlights of a day-trip to Kepala Batas.
Kampung Agong and Frog Hill
A taste of kampung life
Just an hour's drive from Penang Bridge, Kampung Agong is an up-and-coming tourist destination. Built on a former coconut plantation, this countryside themed park offers city dwellers a taste of pastoral life. Here, you'll find traditional wooden houses and lush paddy fields nestled amidst the swaying coconut trees. There are plenty of photo ops here, including outdoor pianos, swings and giant nests (reminiscent of those you'll encounter in Bali) – all framed by the majestic Gunung Jerai. For those who want to take a nightcap here, the park offers a homestay programme that includes various farming activities, bike rides and home-cooked meals. A short drive southeast lies the iconic Frog Hill, a former tin mining quarry with turquoise blue waters. The best way to take it the breathtaking and surreal beauty of the spot is to hike the steep, rocky 20 minutes to the top – the panorama is more than worth it.
For more information on exciting places to experience in the state of Penang, please visit Penang Tourism