As the world celebrates International Women's Day on 8 March, Going Places dedicates the week to telling the stories of incredible Malaysian women who are doing amazing work for the causes closest to their hearts
Despite having achieved much as a corporate leader in the sciences, it is not her career achievements that Datuk Munirah Abdul Hamid is most known for.She co-founded a few companies with her husband, playing a leading role in the corporate management and business development functions.
Together, they were instrumental in the development of the electronic toll collection system in Malaysia and later moved on to other ventures, including genome sequencing and analysis under the Malaysian Genome Resource Centre (MGRC), artificial intelligence, robotics, big data and flu peptide research.
However, what Munirah is most famous for is tirelessly taking to the streets of Kuala Lumpur to feed the homeless. She started Pertiwi Soup Kitchen in 2010 and has been running it single-handedly ever since, but her history with Pertiwi (Pertubuhan Tindakan Wanita Islam, or Islamic Women's Action Organisation) goes back over 50 years to the birth of the charitable organisation.
Established in 1967, Pertiwi sought societal reforms to improve education and general welfare for women and children. The group encouraged women in rural areas to send their daughters for tertiary education and lobbied for gender equality in the education system and workforce.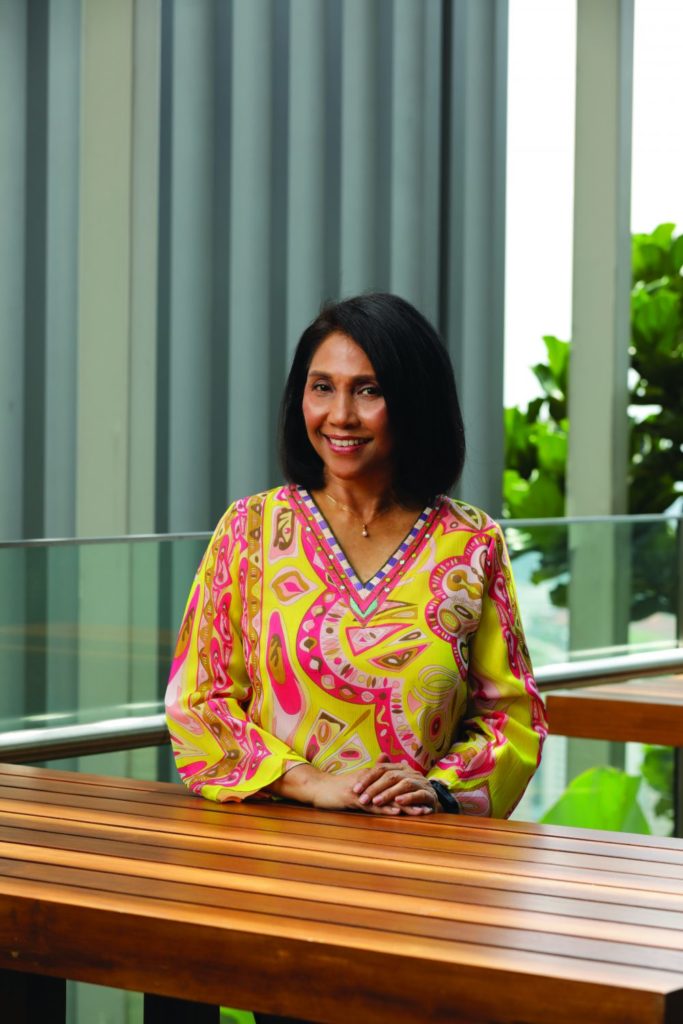 "Two of my sisters were among the 10 founders and they dragged me into Pertiwi," said Munirah, recalling how she helped in their activities as a teenager. "I used to follow them to the rural areas to raise awareness. The mothers themselves were not educated, so we were organising programmes to teach them how to read and write. We then told them, 'You have to send your girls to university. Send them all the way, don't marry them off so early,' and they were so eager to do that."
Over the years, Munirah never lost touch with Pertiwi, getting involved in programmes whenever she was available. The idea for Pertiwi Soup Kitchen only came about in 2005, when she met up with a group of her long-time boarding school alumni and decided that they wanted to start a new project to give back to society.
Munirah initially suggested a beach cleaning programme, having long been frustrated with the amount of rubbish that plagued Malaysian beaches. Her friends, already grandmothers by that time, were quick to object to such an activity and suggested a soup kitchen project instead.
"So, I thought it was a good idea because I remember as a child, my mother used to feed the homeless in Alor Setar," she said. She recalled that as a five-year-old, she would help by cutting banana leaves to hold her mother's rice pudding, which would be distributed to the homeless at a local mosque.
To have a wider reach for their soup kitchen, Munirah made the decision to start the programme under Pertiwi. The project has been running continuously for four nights a week since it began nine years ago, without stopping for rainy weather, road closures or even political rallies held in the city.
Munirah herself is rarely absent from the soup kitchen on the nights it is open. She admits that the people they help have become like family to her. Watching children rush in as the gate opens brings her a surge of energy and joy that helps her forget the stresses of difficult work days.
"To me, a caring society should look back and see who is struggling to catch up. What I learned is that if you want to do anything for the community, you've got to do it yourself. You cannot just have an idea or a vision and then pass it to other people. You cannot just stand on a podium, talk and then leave," she added.
However, rather than just feeding the needy night after night, she is hoping to go a step further and work with the right people in government to address the root of this complex societal problem for a more permanent solution. Munirah shows similar concern for the urban poor; these are descendants of families who moved to the city but failed to find a sustainable living, making them disillusioned.
She worries about the future of the soup kitchen as funding from corporate sponsors has dwindled this year, but her passion for helping the needy keeps her going strong. "I do all this at the age of 68 because I feel I have something to contribute and I hope I'll be able to do it for as long as I can."
On gender equality, Munirah is all for having equal rights and opportunities for women, but not just for the sake of achieving gender balance. "Don't just ask for opportunities and then not be able to deliver. We must pursue sustainable goals with sustainable energy. Each one of us must know where we're going, why we're pursuing this, and if we have the stamina for it."