Renowned hotel chain brings first global hotel brand to the resort island destination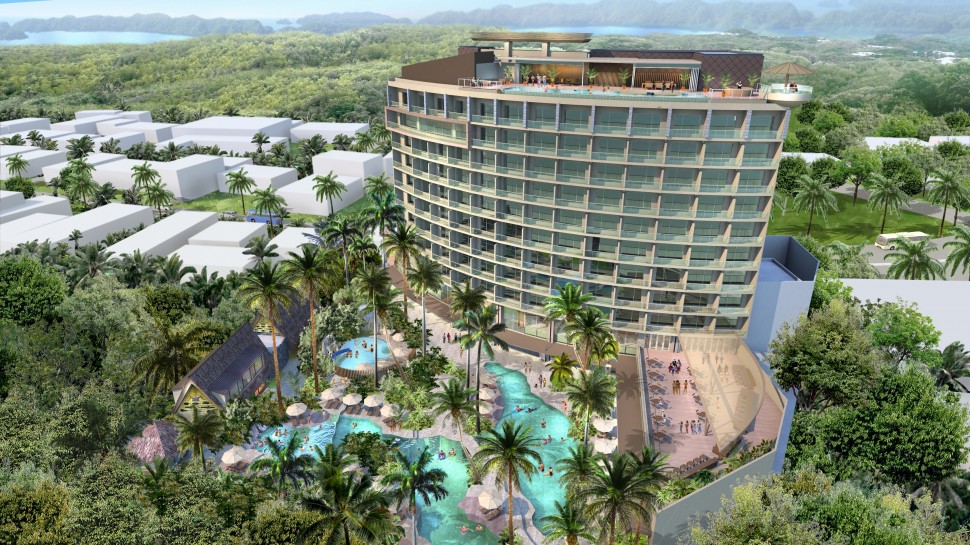 Palau will be getting a brand new hotel thanks to Sheraton Hotels & Resorts. Starwood Hotels & Resorts Worldwide, which manages the Sheraton brand, signalled its intent during the signing of an agreement with Palau Majesty Development, Inc. The hotel, Sheraton Palau Resort in Koror will be built on the largest city in the Republic of Palau.
Located in the commercial and residential heart of the city, the new-build resort will mark Starwood's entry into the republic and will become the first international hotel brand on the vibrant island. Boasting ocean and mangrove views, Sheraton Palau Resort is slated to open in March 2019.
"We are excited to partner with Palau Majesty Development, expanding Sheraton's footprint in the Micronesia region of the western Pacific Ocean," said Lothar Pehl, Senior Vice President, Operations and Global Initiatives, Starwood Hotels & Resorts Asia Pacific. "Palau serves as a strategic market for Starwood given its lush tropical setting, turquoise waters and superb dive opportunities. The property is a valued addition to the portfolio."
Sheraton Palau Resort offers 114 exquisitely styled and lavishly appointed guestrooms and nine suites and is steps away from the epicenter of the town. The resort features a wide variety of international dining venues, including an all-day dining restaurant, rooftop specialty restaurant, sushi bar and pool bar. Other facilities at the hotel include 272 square meters of function space, a stunning swimming pool, Sheraton Fitness Center and a relaxing spa.
"We are extremely pleased with the signing of Sheraton Palau Resort, marking the entry of Starwood into The Republic of Palau, yet another first into uncharted destinations," said Rajit Sukumaran, Senior Vice President, Acquisition & Development, Starwood Hotels & Resorts Asia Pacific. "The owner's local expertise, coupled with Starwood's powerful brand, management and loyalty program platforms will help fuel Sheraton's formidable growth in the region."
Hidemichi Takanashi, CEO of Palau Majesty Development, Inc., added, "We look forward to a long and successful partnership with Starwood. We believe that the iconic Sheraton brand, and its luxurious comforts, conveniences and unrivalled service, will raise the bar for Palau's upscale hospitality offerings."
An archipelago of more than 500 islands located 650 kilometers southeast of The Philippines, and part of the Micronesia region in the western Pacific Ocean, Palau encompasses a pristine collection of limestone and volcanic islands blanketed with forests and fringed by clear lagoons and bays. Surrounding islets and reefs – part of the 500,000 square kilometer Palau National Marine Sanctuary – provide unrivaled dive sites with a diverse marine life, inspiring Palau's nickname as the 'Underwater Serengeti'.