Until travel becomes an option again, these luxury wellness offerings are a great way to enrich your #stayhome routine
Real world travel is on pause right now, but the bright side is that it's opened our eyes to a whole new way of experiencing the world. Luxury hotels too have embraced the digital wave, with the likes of Six Senses, Aman, Anantara and Bawah Reserve offering their highly acclaimed wellness sessions online – completely free. There's everything from meditation podcasts and mindfulness rituals to virtual workouts and home spa rituals – even a surfing bootcamp! Until we all get to travel again, they're a refreshing welcome to your stay-home routines, amidst the lockdown restlessness.
1. Six Senses
Want to infuse that inimitable Six Senses' spa magic into your home? This award-winning luxury hospitality brand has rolled out a new virtual wellness programme called 'At Home With Six Senses'. There's everything from advice columns, video tutorials, recipes, workouts – even an at-home yoga session for kids. The programme kicked off with a mindfulness session conducted daily by the brand's global wellness director Anna Bjurstam on Facebook Live.
Available on: Six Senses' official website and social media pages.
2. Belmond
A live poetry night, floral workshops and live-streamed music – these are just some of the offerings you can enjoy with Belmond's new series of online performances and workshops. Called 'Belmond Invitations', it's designed to bring a taste of what you'd experience across its properties into your living room, only virtually. Kicking off with a performance by pianist Joe Stilgoe, you can expect a live poetry night with Gala Gordon (April 17th) followed by a virtual home baking class with Clodagh Mckenna (April 24th). To help you tide over this 'new normal', it's has also unveiled the 'Belmond Care Package', which brims with plenty of wellness tips, mindfulness rituals, and recipes to enliven your stay-home routine.
Available on: Belmond's official website and IGTV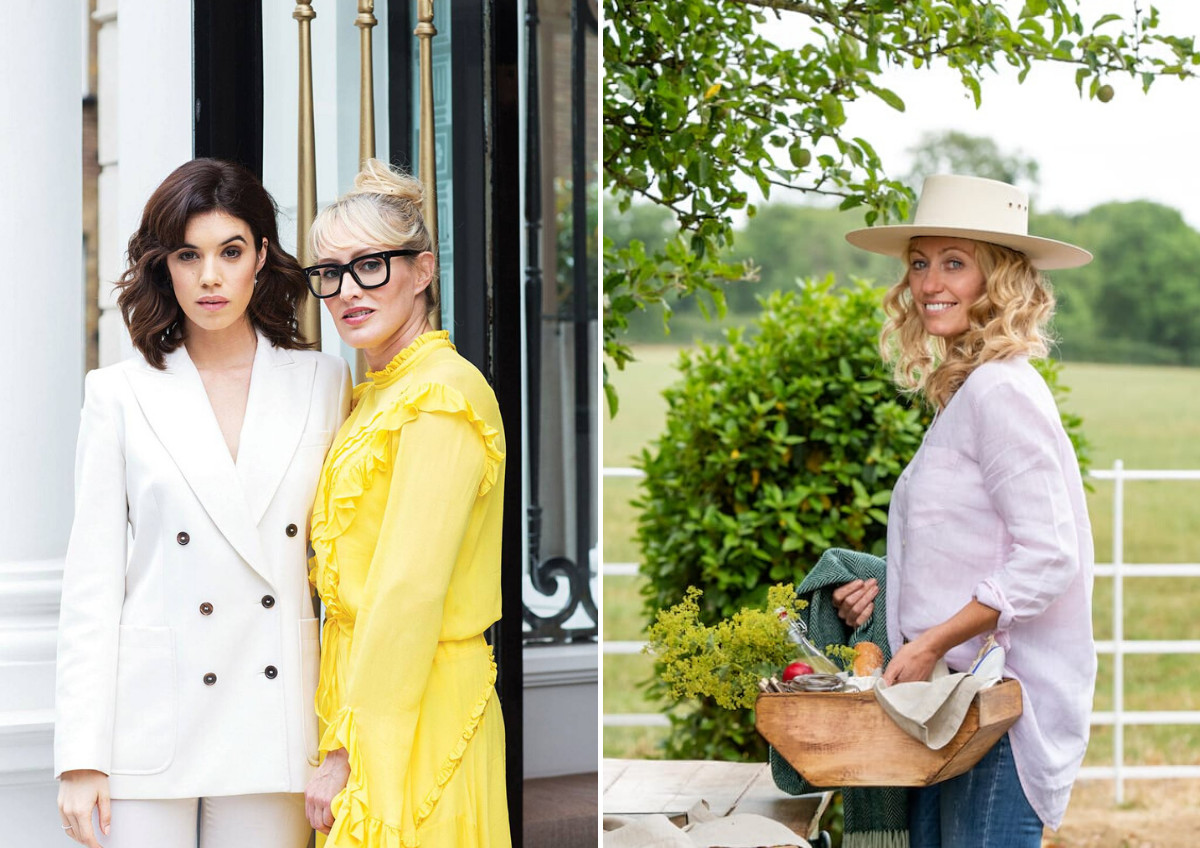 3. Nihi Sumba
While you might not be able to have a taste of Nihi Sumba's highly-raved wellness programmes (which Meghan Markle counts among her favourites) in person right now, you can still experience it on its daily livestreams on Facebook and Instagram as part of its new online Nihi@Home series. Start the week with a sound healing session on Mondays with spa manager Hendra Lim, listen to tales shared by local storytellers, take part in a brunch cooking class over the weekend, or get moving with an indoor surfing boot camp! There's also a kids' yoga for your little ones every Thursday. 
Available on: Nihi Sumba's website, Facebook and Instagram. Schedule available here
4. Bawah Reserve
There's something incredibly moving (and healing) about watching a beautiful sunset, and Bawah Reserve seems to think so too. The private island resort is livestreaming its sunsets and sunrises on its Instagram daily, which might just help offset the cabin fever woes we're all facing from staying indoors right now. Until you get to witness a spectacular tropical dawn or dusk moment in person, this is the next best thing to experiencing that golden hour magic, albeit virtually. 
Available on: Bawah Reserve's Instagram
5. Aman
If there was ever a time to be nourishing your mind, body and spirit, now's certainly it. Aman is regularly creating content on its social media with wellbeing tips shared by its experts, nutritious recipes you can create at home, as well as a few online classes to help you keep healthy mentally, spiritually and physically. Its wellness practitioners at Amanpuri, Amanoi and Amanyara will impart wisdom such as breathing techniques to help you relax, immunity-boosting mocktails, and much more.
Available on: Aman's Instagram or follow #TheSpiritofAman on social media
6. Thanyapura Health and Sports Resorts
This Phuket-based sports resort has launched a new series of free virtual fitness classes. Available twice daily, you can enjoy workouts such as its high-energy HIIT sessions, Muay Thai, and yoga, led by Thanyapura's very own coaches. The classes require no equipment and range from 30 to 60 minutes long. If you've now ceased your personal training at the local gym, here's great news: the resort is also offering private online PT sessions for both members and non-members.
Available on: Livestream on Thanyapura's Facebook. Class schedules can be viewed on its official website
7. Equinox Hotels
Equinox, the global brand behind the likes of SoulCycle and Pure Yoga, has carved itself a niche among the well-heeled, fitness-conscious – and now you too can experience its programmes on its new YouTube series. The luxury health and fitness hotel brand has made its in-room meditation and wellness videos specially designed for its guests available online. Having trouble sleeping? You might enjoy 'PM Rituals' video, a mix of targeted stretches and calming breathwork that helps relieve stress and ease you into sleep. Equinox has also introduced a new podcast series called Headstrong ™ Meditation Podcasts, guided by instructor Amber Voiles, to help you power up in the mornings or reset and wind down after your day.
Available on: Equinox's YouTube channel and Instagram.
8. Miraval Resorts
Health and wellness pioneer Miraval, has launched its own wellness community on both its website and social media pages. Called the "Virtual Wellness Resort", it hopes to bring that signature Miraval wellness experience to guests at home. You can expect tips shared by Miraval's specialists, live Q&As with health experts, nutritious recipes from the resort's esteemed chefs, and more.
Available on: Miraval's official blog and Facebook
9. Anantara Hotels, Resorts and Spas
Anantara's network of health and wellness experts will be sharing a host of tips, healthy recipes and home spa remedies you can recreate at home on its blog to keep guests inspired while they're camped out at home. There's a virtual martial arts class by Việt Võ Đạo, Anantara Quy Nhon's resident martial arts master, and even a chance to get up close with the rescue elephants at the Anantara Golden Triangle Elephant Camp and Resort! This twice-daily livestream lets you watch these gentle giants interacting and playing among themselves. (Now, if that doesn't cheer you up, we don't know what will.)
Available on: Anantara's official blog, the Anantara Travel Nomads